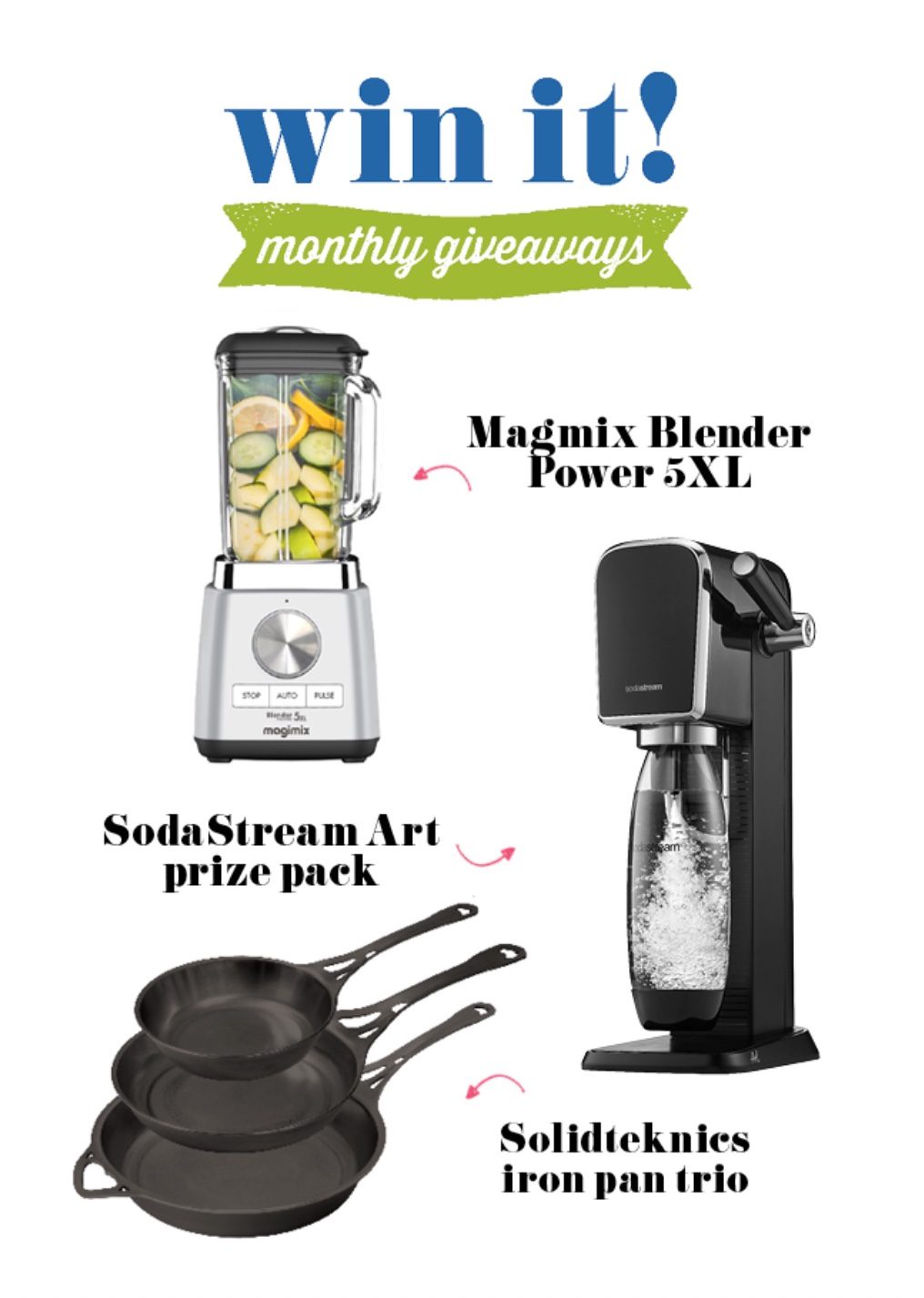 Get an entry to the Taste Competition, in it, you could Win a SodaStream prize pack, a Magimix blender or a Solidteknics iron pan trio.
The competition is open to all residents of Australia who are eighteen years of age or older at the time of entry.
To get an entry, you must go to the Taste Competition Website and select the prize you'd like to win. Next, follow the instructions on each page to register or log in into the website and answer each competition question.
The competition concludes on 12 October, 2022. Winners will be chosen by a panel of judges.
Prizes
- SodaStream prize pack: 1x SodaStram Art, 1x Carbonating Bottle and 1x 60L Quick Connect CO2 Cylinder
- Soulteknics prize: 1x Seasoned Iron Workhorse Trio
- Magimix prize: 1x Blender Power 5XL
Competition period
The Taste Competition concludes on 12 October, 2022.
Winners and competition results
Winners will be chosen on 17 October, 2022 and will be contacted by email.