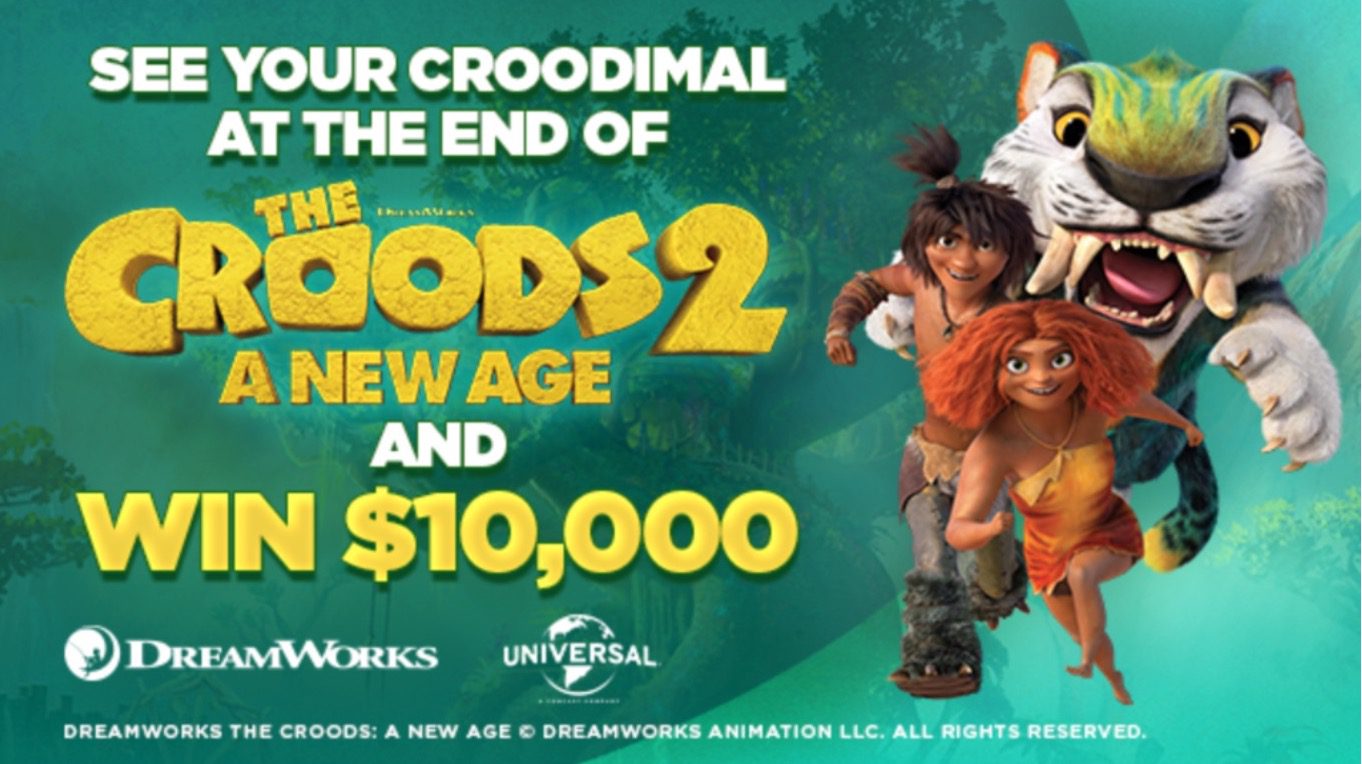 Enter the Sunrise Croods 2 Croodimal Competition for the opportunity to Win a $10,000 cash prize and more.
Entry is open to all residents of Australia over the age of four years old, entrants under 16 years must have parental consent to enter.
To enter, go to www.sunrise.com.au and register your full name, age address (including state and postcode), email, mobile number and submit a photo of a drawing of your designed 'Croodimal' and in 25 words or less explain some background information on the Croodimal.
Entries will close on 20 September, 2020. Winner will be chosen by a panel of judges.
Prizes
There will be one major prize winner of the competition. The prize winner will receive:
- Their creation turned into a vis dev static illustration by DreamWorks Animation animators and
incorporated into a 30 second audio visual piece which will play after the end credits of The Croods 2
in theatres valued at $14,000.00
- A printed framed poster of their illustration valued at $2000 AUD
- $10,000 AUD
Competition period
The Sunrise Croods 2 Croodimal Competition commences on 14 September, 2020 and concludes on 20 September, 2020.
Winners and competition results
Winner will be chosen by 21 September, 2020 and will be notified by phone.