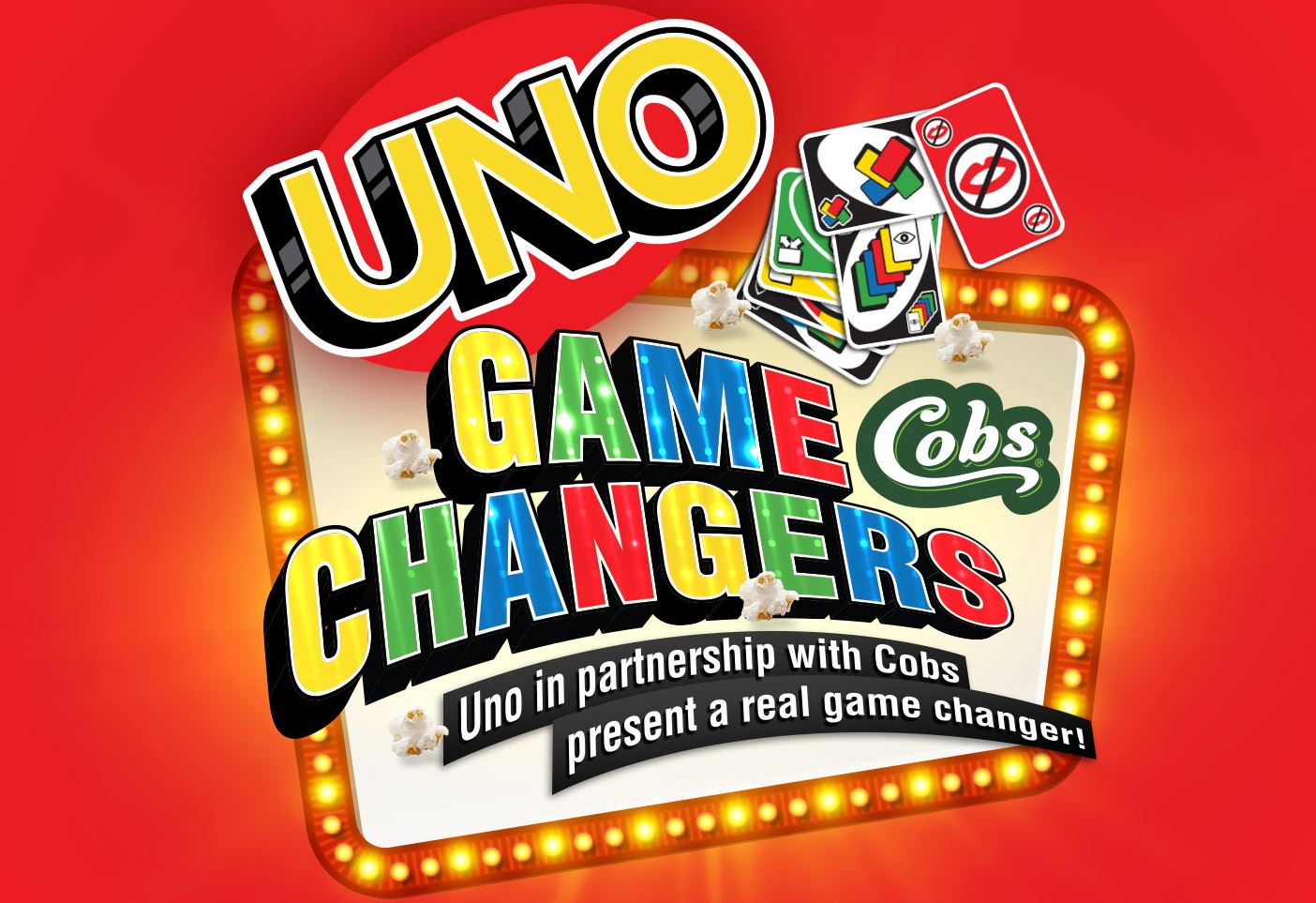 The Cobs, Uno game changer promotion is here! Uno in partnership with Cobs present a new set of 13 game changer cards.
To get the set, purchase specially-marked Cobs packs of Cheddar Cheese, Sea Salt and Lightly Salted, Slightly Sweet Popcorn in selected Coles, Woolworths and leading Independents.
Inside the pack you will find an exclusive game changer card.
There's 13 to collect and each creates a fresh new spin on your favourite card game whole new UNO experience:
– Draw 4, discard 4.
– For one round only you can access the popcorn.
– Draw 8.
– Everyone draws 2.
– Everyone plays the next round with their cards face up.
– Look at anyone's card.
– Everyone give their cards to the person on their right.
– Whoever last ate some popcorn draw 2.
– Show your hand to the player with the fewest cards.
– Deflect: Can be played anytime to bounce a card back on the player that cast it.
– Players discard all cards, shuffle and deal out the number they were originally holding.
– View the top 5 cards in the deck.
– Play in silence, whoever speaks first draws 4.